Sniper Guide
Advantage
: Low cost job, Easy to farm & Long range 
Disadvantage
: Low HP, Easy to PK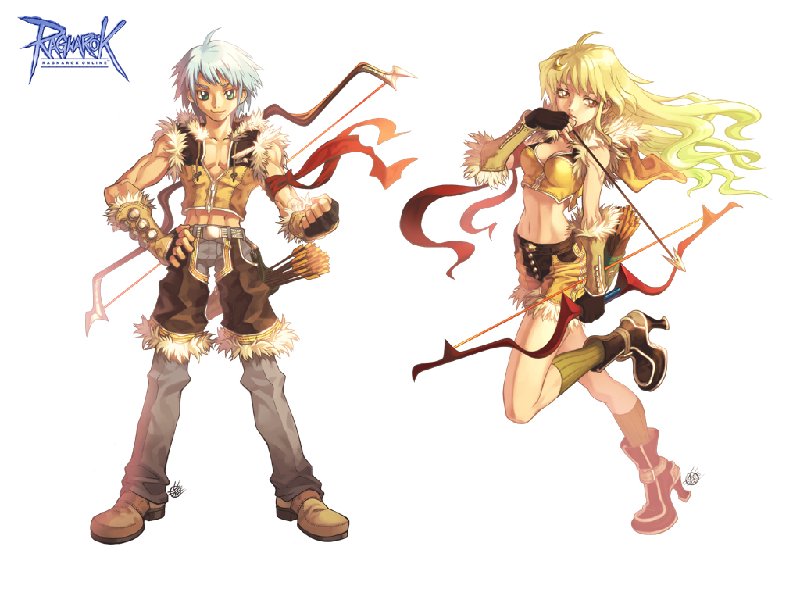 BUILD:
STR - 40
AGI - 197 ASPD*
VIT - 100-120
INT - 

1

 or 99 for Amonra card
DEX - 255 total dex must end with zero including bonus stats.
LUK - The rest of your stat points.
REASONING:
STR - for carrying potions and yggdrasil berries / yggdrasil seed.
AGI - for attack speed.
VIT - since you are a critical type Sniper, you are going to pawn you enemies fast enough.
INT - no need for INT only if you are going to use Amonra card.
DEX - for damage.
LUK - to increase your critical rate and your perfect dodge too.
EQUIPMENT FOR SNIPER
Upper Head: Ship Captain Hat [1] / Vanberk Card
Mid Head:
Robo Eyes [1]
 /
Gemini-S58
 ,
Rocker Card
 ,
Maya Purple Card
Low Head:
Pirate Dagger
,
Gangster Scarf
Armor:
Tights [1
] ,
Improved Tights [1]
 /
Anolian Card
]
Weapon: +10
Composite Bow [4]
 / 2x 
Abysmal Knight Card
 , 1x
Cruiser Card
, 1x
The Paper Card
Garment: +7/+10
Wool Scarf [1]
 /
Dragon Tail Card
Shoes: +7/+10
Tidal Shoes [1]
 /
Green Ferus Card
Accesories:
Bow Thimble [1]
 ,
Orleans Glove [1]
 ,
Glove [1]
 /
Alligator Card
Accesories:
Hunters License
NOTE: BRING ALL ELEMENTS OF ARROW
THANK YOU FOR QUESTIONS YOU CAN PM ME INGAME OR REPLY ON THIS THREAD
TO BE EDITED SOON HAPPY FARMING AND SNIPING